FROM PROJECT
TO INSTALLATION

We work side by side with our customers, from listening to their needs and hearing their aspirations...
Step by step. The careful feasibility study is followed by customized solutions proposal, based on specific production requirements.
The definition of the project is always a shared choice of processes and technology, to optimize the product and the entire production.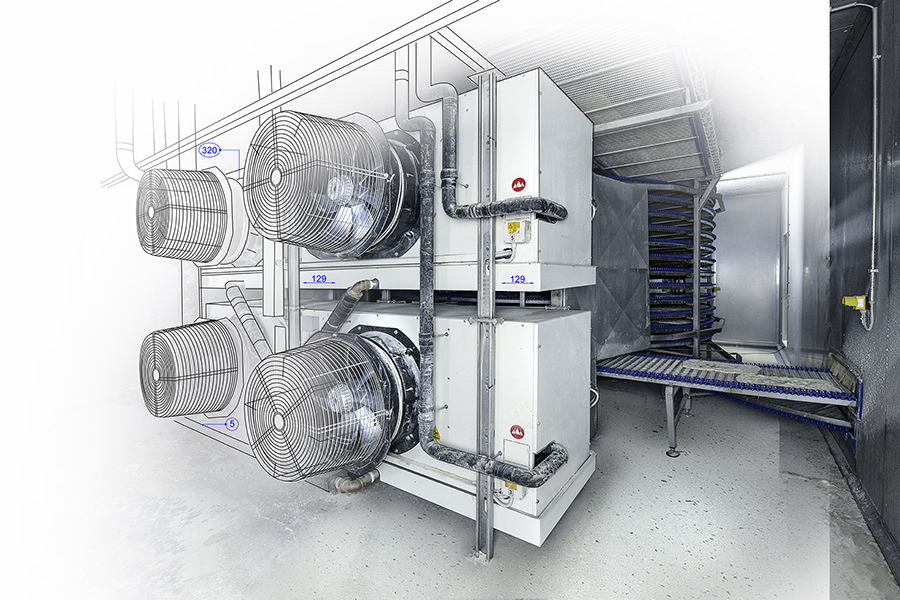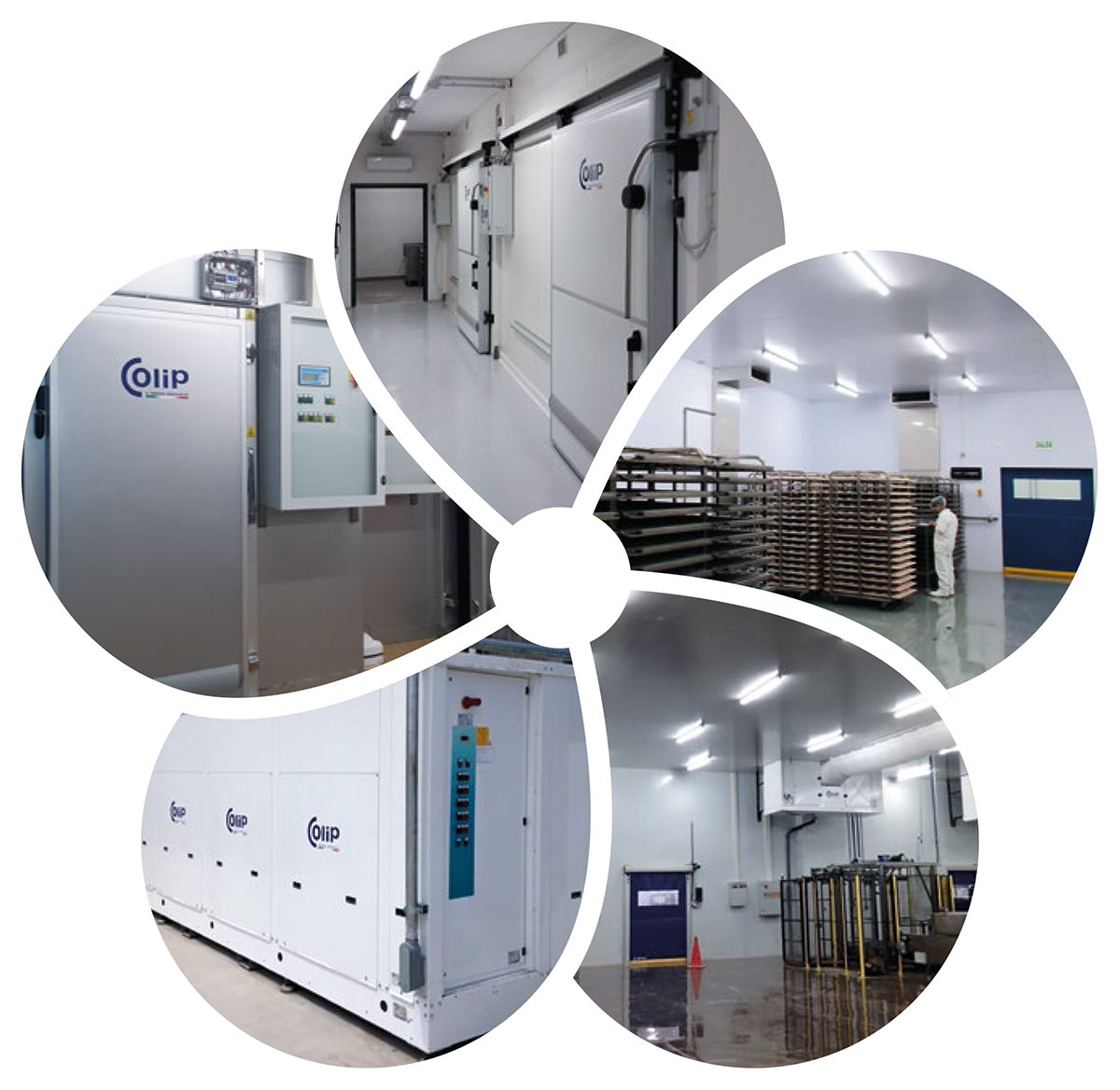 TECHNOLOGY IN BLOOM
... technology also controlled by the use of quality and reliability components, in conformity with the Directives and Rules in force.
Our microprocessor control panels, PLC panels compliant with Industry 4.0 requirements and the use of new refrigerant low GWP gases, for environmental respect, implement technological innovation and a real energy saving.
Feasibility and design analysis

accurate study of production needs and technical details to optimize productivity
Customized projects for integral solutions

development of complete and customized layouts for industrial production factories
We are customer-centric…

from designers to fitting technicians, a complete team for a constant and qualified support to each single customer
Please feel free to contact us by phone or by the following form: